On the Songs of Kabir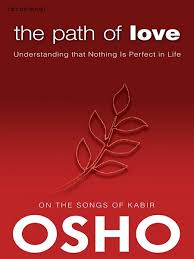 Kabir is a 15th-century Indian mystic. Born a lower-caste weaver, Kabir opposed superstition, empty ritualism and bigotry. His teachings include scathing attacks against Brahmanical pride, caste prejudice and the very concept of untouchability, as well as exposing the dogmatism and bigotry he perceived around him. Unusually, even for his time, he was embraced by disciples who had been raised in both Hindu and Muslim traditions, who saw in him the embodiment of a life-affirmative approach that transcended the narrow dogmas that divide people and set them against one another.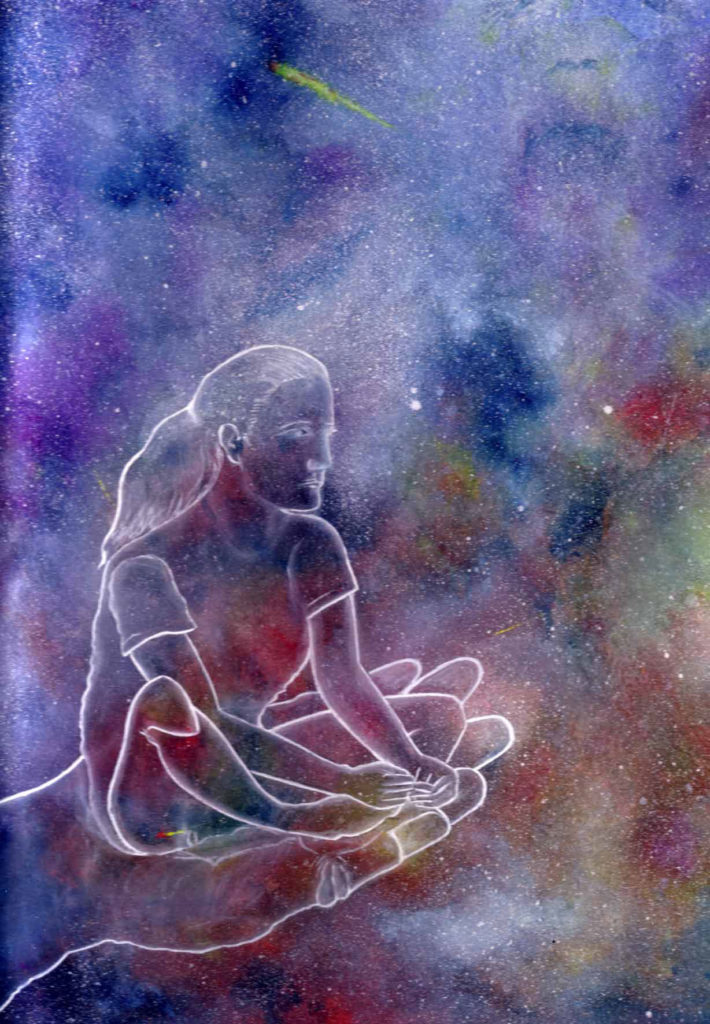 Here, Osho introduces readers to this extraordinary mystic and his songs, bringing both to light in such a way as to show how they are both timeless and utterly relevant to our time. The path of love as described by Osho, and though the songs of Kabir, is a journey that seeks out and celebrates the divine that is hidden in the ordinary, the love that becomes not just a feeling one has, but ultimately a state of being that one is.
Impression of the The Path of Love
"Man's quest for the truth is eternal. It is a long pilgrimage without any beginning. Though it comes to an end, it has no beginning. We have been searching and searching and searching; our search has continued through the centuries, sometimes in one form, sometimes in another form. Even those who don't seem to be consciously searching for truth, they too are searching. Man's very being is a search for the truth."
"That is the agony of man – and the glory too. No other animal is in search, all other animals are contented as they are. The dog is a dog, and he is not trying to become anything else, there is no becoming. The dog is perfectly satisfied; he's at ease. There is no pilgrimage, he is not going anywhere, there is no future. And so it is the case with every other animal."
Man is a Seeker in his very Being
"Man is a strange animal, very odd, and the strangeness is that he is never satisfied; discontent is his very soul. He is moving; he is dynamic, he is not static. He is a flow, a river searching for the ocean – sometimes knowingly, sometimes not so knowingly, but the search continues. It is in the very being of man to be a seeker, to be a searcher; man cannot be otherwise. "
"Friedrich Nietzsche has said that man is a rope stretched between two eternities, the eternity of nature and the eternity of God. Man is a bridge. You cannot rest while you are a man, you have to go on. For a while you may rest, but rest cannot become your life; you have to go on – because man is not a being, man is a process. "
"The dog has a being, and the rock also has a being, but man has no being yet; the being has to come, the being has to flower, the being has to be achieved. Man is very paradoxical: he is, and yet he is not. That is the tension, the anguish, the anxiety: how to be? "
"A constant abyss surrounds humanity. Man is always facing the bottomless abyss and always afraid of not being, because he is not yet. Man is a promise: he can be, but he is not yet – so there is hope and there is fear, there is possibility and there is apprehension. It may happen, it may not happen, so man is never in certainty.
The Search of Man has 4 Stages
"This whole search for truth can be divided into four stages. And I would like you to ponder over these four stages, because you will be somewhere in these four stages: either in some stage, or passing from one stage to another.
"The first stage I call the jungle; the second I call the forest; the third I call the garden; the fourth I call the home.
"The jungle: it is the state of deep sleep – man is not consciously searching. The majority live in this state: the search is there but very unconscious, not deliberate yet, groping in the dark but not exactly aware what for, or not even aware that one is groping, very accidental. Sometimes one may come across a window and have a vision, but again that misses. Because one is not consciously searching, one cannot hold these visions. Sometimes in your dream something dawns on you. Sometimes in your love a door opens and closes, but you don't know how it opened and how it closed again. Sometimes, looking at a beautiful sunset, something tremendously beautiful surrounds you: the other world has penetrated you – or at least has touched you, and then it has gone. And you cannot even trust that it was there, you cannot even believe that it happened because you were not consciously searching." Osho
On the Songs of Kabir
Understanding that Nothing is Perfect in Life
Door de jaren heen blijven er herdrukken van "the Path of Love" uitkomen. Telkens sprekender covers worden er gepresenteerd. Het is een zeer geliefd boek.

Osho spreekt over de songs van Kabir, wever-dichter, een eenvoudig man, zonder opleiding.
In dit kader geeft Osho aan: "Wat heeft liefde met opleiding te maken?"
Het boek The Path of Love is verkrijgbaar in de Boekhandel.
Review over The Path of Love
Osho spreekt over de songs van Kabir, wever-dichter, een eenvoudig man, zonder opleiding.
In dit kader geeft Osho aan: "Wat heeft liefde met opleiding te maken?"
Kabir beleeft een extatisch gevoel van liefde.
Hij gelooft in liefde die geen enkele moeite kost, die vanzelf over je komt.
De gewone alledaagse liefde is altijd "onder control", begrensd en, na verloop van tijd, vaak gekunsteld.
De LIEFDE die Kabir bedoelt is groter dan jij, vaagt jouw eigen kleine ik weg, ze heeft een zweem van het goddelijke.
Enigszins paradoxaal lijkt de uitspraak van Kabir, dat het gaat om het vinden van "both love and renunciation"
De Hoogste Harmonie
Osho legt uit, dat dit eigenlijk ook de kern van zijn eigen visie is en dat het hier om het bereiken van de hoogste harmonie gaat.
Het gaat om In liefde leven, maar je er niet aan vastklampen.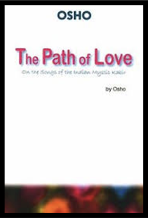 Dat betekent: Iemand liefhebben zonder bezitterig te zijn.
Heb de wereld lief, leef er ten volle in, maar raak er niet door 'ingepakt'.
En na deze regels zingt Kabir zijn lied door.
Dit wordt als volgt zo prachtig uitgedrukt:
"……the flute of the infinite is played without ceasing, and the sound is love".
Ook hierbij geeft Osho weer een mooi commentaar: in het Oosten ziet men het bestaan als de fluit, als de holle bamboe aan de lippen van God.
Lees hoe Osho Zijn eigen licht werpt op "playing the flute without ceasing……."
Het is een verrassende uiteenzetting waarvan je zult genieten. 
En tenslotte "klinken" hier Kabirs dichterlijke woorden "…..and its sound is love……."
Het Bestaan is gemaakt van Liefde
Osho vult aan: "Het Bestaan is gemaakt van materiaal dat liefde heet. Het bestaan is alleen mogelijk vanwege liefde : de bomen bewegen met oneindige liefde, de sterren en de rivieren die met kracht naar de oceanen stromen zijn op weg naar een liefdesaffaire waarin ze totaal kunnen opgaan… 
"Hoe de vorm ook is, diep van binnen klopt er altijd LIEFDE."
Dit boek ,The Path of Love, zingt gewoon liefde. Het is een duet van Kabir en Osho. 
Zie ook hoe mooi deze laatste editie uitgevoerd is, met een prachtige hantekening-schildering van Osho op de cover.
Zijn handtekening is geschilderd in een fris en diffuus kleuren spel, met veel rood er in verwerkt. 
Het is een boek om te hebben, dicht bij je te houden en diep in je te laten weerklinken.
Bij dit boek voel ik zoveel gratitude voor Osho.