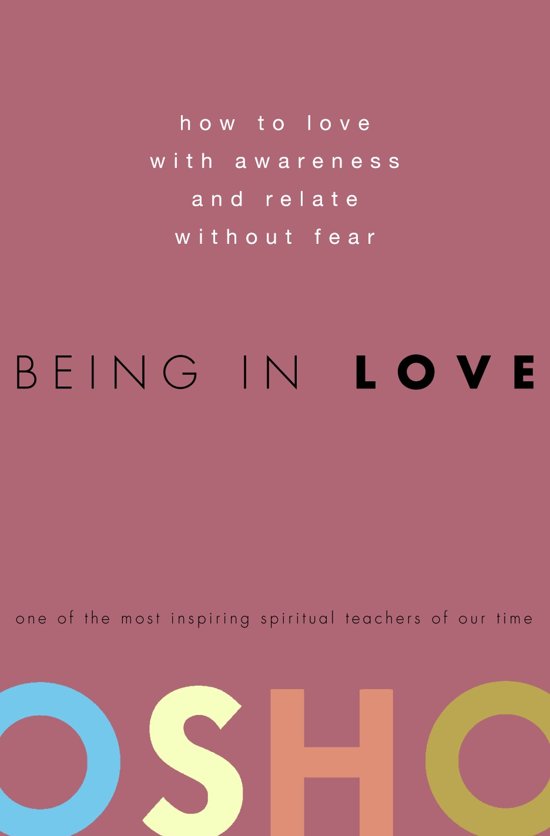 How to Love with Awareness and to Relate without Fear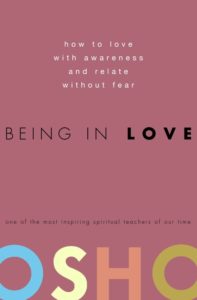 In het boek Being in Love Osho geeft aan, dat we vol zitten met de meest verrotte denkbeelden over liefde. Tegen de tijd dat we liefde manifesteren en op zoek gaan naar liefde, zijn we helemaal geprogrammeerd.
En het is onwaarschijnlijk dat we dan echte voedende liefde kunnen onderscheiden van bijvoorbeeld bezitterige liefde. Dit boek helpt bij het ontwarren van de kluwen op liefdesgebied. Zo kunnen we een liefde, die nieuw en fris is, verwelkomen in ons leven.
Onder meer worden er in dit boek vragen beantwoord over de volgende onderwerpen:
Liefhebben zonder je vast te klampen
Het loslaten van verwachtingen, regels en eisen
Houd je liefde fris en levendig
Het boek Being in Love is gemakkelijk verkrijgbaar in de Nederlandse  Boekhandel.
Impressie van Being in Love
What Is Love?
In this thoughtful, provocative work, Osho—one of the most revolutionary thinkers of our time—challenges us to question what we think we know about love and opens us to the possibility of a love that is natural, fulfilling, and free of possessiveness and jealousy.
With his characteristic wit, humor, and understanding, Osho dares us to resist the unhealthy relationship patterns we've learned from those around us, and to rediscover the meaning of love for ourselves. "By the time you are ready to explore the world of love, you are filled with so much rubbish about love that there is not much hope for you to be able to find the authentic and discard the false."
By answering the questions that so many lovers face, Osho shares new ways to love that will forever change how you relate to others, including how to:
• Love without clinging
• Let go of expectations, rules, and demands
• Free yourself from the fear of being alone
• Be fully present in your relationships
• Keep your love fresh and alive
• Become a life partner with whom someone could continue to grow and change
• Surrender your ego so you can surrender to love
Being in Love will inspire you to welcome love into your life anew and experience the joy of being truly alive by sharing it.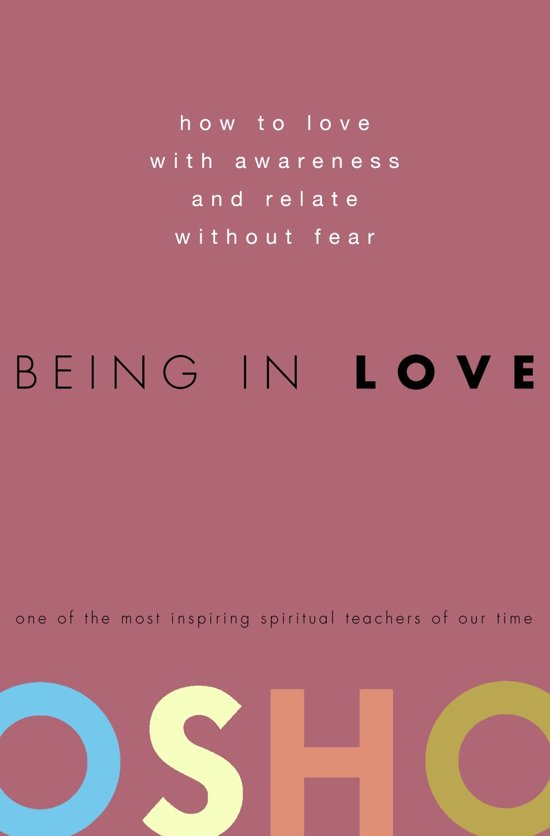 Fragments from Being in Love
"You have to remember that freedom is the highest value and if love is not giving you freedom then it is not love. Freedom is a criterion: anything that gives you freedom is right, and anything that destroys your freedom is wrong. If you can remember this small criterion your life, slowly, will start settling on the right path about everything: your relationships, your meditations, your creativity, whatever you are."
Osho, Being in Love
"So the second thing to remember is never to demand perfection. You have no right to demand anything from anybody. If somebody loves you, be thankful, but don't demand anything—because the other has no obligation to love you." Osho, being in Love