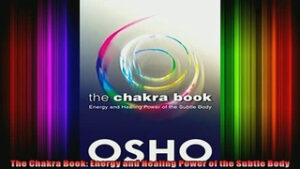 A comprehensive and in-depth discussion of the human energy centers known as chakras. The book offers a unique understanding of how these
centers, also referred to as "subtle bodies can be identified and experienced, along with how they are related to personal transformation and health.
In this volume, Osho gives an overview of the Eastern science of the subtle energy centers in the human body that are sometimes known as "'chakras'.
It is a science that underlies traditional Chinese medicine, Indian Ayurveda, and the practice of kundalini yoga, among other disciplines that recognize the deep connection between mind and body.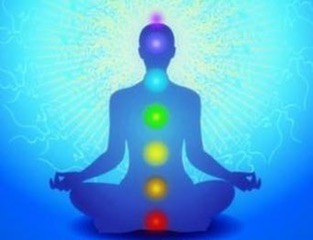 THE CHAKRA'S
Osho also shows how these same principles apply to human psychological growth and maturation, and the evolution of consciousness.
Self-help, Spirituality, Psychology, Meditation, Esoteric, New Age, Health, Yoga. The title will especially of interest to the large group of people
involved with Yoga, as the book describes in simple terms, using everyday experiences as examples, what underlies the Kundalini Yoga approach to the human energy system.
The Chakra Book delivers 'the 'esoteric science' and understanding in the context of personal growth and transformation.
OVER 't CHAKRA BOOK NEDERLANDS
Energy and Healing Power of the Subtle Body
'The Chakra Book' is een echte aanwinst, want de Nederlandse versie van 't Chakra boek is al lange tijd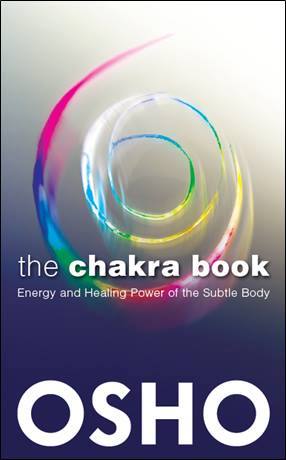 uitverkocht. Nu is voor 't eerst deze Engelse uitgave verschenen.
Osho geeft een overzicht van de Oosterse wetenschap achter de energiecentra in het menselijk lichaam die ook bekend staan onder de naam 'chakras'. Het is een wetenschap die als basis de traditionele Chinese geneeskunde, de Indiase Ayurveda en de praktijk van de Kundalini yoga heeft, tezamen met andere disciplines die de diepe connectie tussen lichaam en geest onderkennen.
Osho laat ook zien hoe deze zelfde principes van toepassing zijn op de menselijke psychologische groei en rijping en op de bewustzijnsontwikkeling.
The Chakra Book is verkrijgbaar bij de Boekhandel of via internet.
Impressie van the Chakra Book
Het Chakra boek bevat een originele benadering, zoals we die zo goed van Osho kennen, van de subtiele energiecentra in het lichaam, ook bekend als chakra's. Osho beschrijft op heldere en af en toe ludieke wijze het systeem van de chakra's zoals deze terug te vinden zijn in onder andere de oude Indiase geschriften. Hij geeft daar zijn eigen frisse en hedendaagse uitleg bij.
Osho reflecteert de ervaring van Boe
ddha omtrent chakra's en hij onderschrijft die. Boeddha zegt dat er energievelden zijn, draaiende energievelden die zich van het laagste
puntje van je 
ruggengraat uitstrekken tot aan het bovenste punt van je hoofd.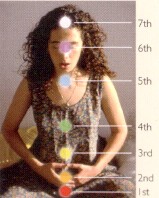 AANTALLEN CHAKRA'S
Hij wijst verder op de verschillen in systemen zoals ze weergegeven worden. Zo maakt het Hindoe Yoga systeem bijvoorbeeld melding van 7 chakra's. In de Jaina geschriften wordt het
aantal van negen chakra's genoemd. En uit Boeddhistische geschriften valt op te maken dat er een groot aantal chakra's zou zijn, afhankelijk van om welke scholing het gaat. In ieder
geval zou er daarbij geen sprake zijn van een vast aantal.
Osho concludeert dat deze verschillende opvattingen over aantallen chakra's elkaar niet tegen hoeven te spraken. Het is afhankelijk van welke teaching er 
aangereikt gaat worden, want dat aantal zal
OSHO'S EIGEN VISIE OMTRENT CHAKRA'S
Waar het Osho's eigen visie omtrent chakra's 
betreft, omschrijft hij chakra als volgt: 'Chakra betekent iets dat dynamisch is. Het woord 'chakra' betekent 'het wiel', het wiel in beweging. Het chakra is dus een dynamisch centrum in je wezen, bijna als een draaikolk, een wervelwind, het centrum van de cycloon. Het is dynamisch; het creëert een energieveld rondom.
Verder spreekt Osho over slechts 4 belangrijke chakra's. Het eerste betreft het seks centrum en dat noemt hij het 'levenschakra'.
JAPANSE INVLOED: HARA
Het tweede ligt daar een stukje boven, je 
zult het niet in enige Indiase denkrichting tegenkomen. Het is alleen onderkend in Japan en wordt de Hara genoemd. Het ligt tussen het sekscentrum en de navel. Dit is het 'doods-chakra' en dat heeft te maken 
met het feit dat in Japan harakiri (zelfmoord) gepleegd wordt door een zwaard of een mes op de plek van de hara te steken. 
Het derde belangrijke chakra is het hartchakra. Je kunt het 't 'liefdes-chakra' noemen, omdat tussen leven en dood het belangrijkste wat er voor een man of een vrouw gebeuren kan, liefde is. Liefde heeft in dit geval
verschillende manifestaties, bijvoorbeeld meditatie, gebed of liefde. 
Het vierde belangrijke chakra is wat Hindoe Yoga de 'agna chakra' noemt – het is de plek op het voorhoofd tussen de ogen, het zogenoemde 'derde oog'. Dit vierde chakra is vanwaar je energie voorbij het menselijke naar het
Het vijfde chakra, op en boven de top van het hoofd, wordt door Osho met opzet niet genoemd. De reden is dat je het tijdens je levensreis niet tegenkomt, zegt hij.
Na het vierde chakra, zegt Osho, ben je ontstegen aan het lichaam, de mind en het hart, die allemaal niet 'jij' zijn – alleen je wezen blijft over.
ERVAREN VAN DE CHAKRA'S
Osho benadrukt dat alleen kennis van de chakra's je niet zal helpen bij je persoonlijke groei. 'Alleen wanneer je je chakra's voelt en je kundalini en het verloop ervan, is het behulpzaam. Anders heb je er
weinig hulp van. In feite is kennis van de innerlijke wereld heel destructief geweest. Hoe meer kennis er vergaard wordt, des te minder kans is er het echte te voelen, de authentieke dingen.'
Hij heeft manieren gecreëerd om je meer bewust te worden van de chakra's, zoals de Osho Chakra Breathing Meditation en de Osho Chakra Sounds Meditation. Het zijn krachtige methodes om
meer in contact te komen met je chakra's.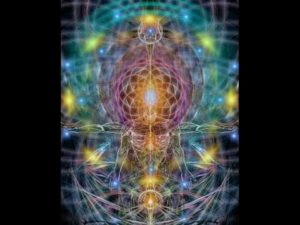 QUOTES over de CHAKRA'S
'De mens is een regenboog, alle zeven kleuren bij elkaar. Dat is zijn schoonheid en ook zijn probleem. De mens heeft veel gezichten, is multidimensionaal. Zijn wezen is niet eenvoudig, het is een grootse complexiteit. 
De regenboog heeft zeven kleuren, de mens heeft zeven centra betreffende zijn wezen.' Osho 
"The first chakra, the first dynamic center, is sex. It joins you with nature, it joins you with the past, it joins you with the future. You were born out of two persons' sexual play. Your parents' sexual play became the cause of your birth." – Osho
Ga van het hoofd naar het hart
"Voelen is het echte leven. Denken is onecht, omdat het altijd denken óver betekent, het is nooit de zaak zelf. Het is niet het nadenken over de wijn wat je dronken maakt, het is de wijn. Je kunt over wijn blijven nadenken, maar door alleen maar na te denken over wijn, raak je nooit dronken. Wijn moet je drinken, en het drinken gebeurt door voelen.
Denken is een pseudo-activiteit, een surrogaatactiviteit. Het geeft je een vals gevoel dat er iets gebeurt, maar er gebeurt niets. Dus wissel van denken naar voelen, en de beste manier om dat te doen is om te beginnen te ademen vanuit je hart.
ADEMEN
Adem overdag, zo vaak als je eraan denkt, met diepe teugen in. Voel hoe die precies het midden van de borst raakt. Voel dat het is alsof het hele bestaan zich in je uitstort, op de plaats van je hartcentrum. Het verschilt per persoon; gewoonlijk neigt het naar de rechterkant. Het heeft niets uitstaande met het fysieke hart. Het is heel iets anders, het hoort bij het etherische lichaam.
Haal diep adem, en doe dat steeds minstens vijf maal met diepe teugen. Haal de lucht in en vul het hart. Voel het precies in het midden, dat het bestaan zich door het hart in je uitstort. Vitaliteit, leven, het goddelijke, natuur – alles stort zich in je uit.
Adem dan eveneens vanuit het hart diep uit, en voel dat je alles wat je gegeven is, weer terugstort in het goddelijke, in het bestaan. Doe het overdag vele malen, maar als je het doet, doe dan vijf ademhalingen ineens. Dat helpt je om van het hoofd naar het hart te schakelen.
SENSITIVITEIT neemt toe
Je wordt meer en meer gevoelig; meer en meer word je vele dingen gewaar, waarvan je je niet bewust bent geweest. Je gaat meer ruiken, meer proeven, je tastzin verbetert. Je gaat meer zien en horen; alles wordt intens.
Ga dus van het hoofd naar het hart, en al je zintuigen worden plotseling helder. Je gaat het leven werkelijk in je voelen pulseren, gereed om op te springen en te stromen."
"Het derde belangrijke chakra is het hartchakra. Je kunt het ook het liefdeschakra noemen, want het belangrijkste dat een man of een vrouw kan overkomen tussen geboorte en dood, is liefde. En liefde heeft vele uitingen: meditatie is één van de verschijningsvormen van liefde, en gebed is één van de verschijningsvormen van liefde."
IMPRESSION English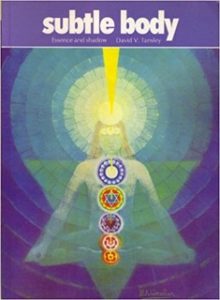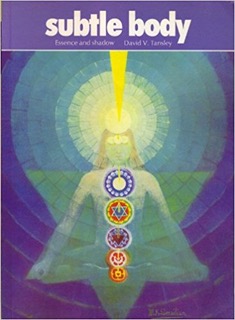 In this volume, Osho gives an overview of the Eastern science behind the energy centers in the human body that are sometimes known as chakras. It is a science that underlies traditional Chinese medicine, Indian Ayurveda, and the practice of kundalini yoga, among other disciplines that recognise the deep connection between mind and body. Osho also shows how these same principles apply to human psychological growth and maturation and the evolution of consciousness.
PRACTICAL and TRUTHFUL
This book is practical, and truthful… giving different points of view and leaving it up to the reader to explore and discover for him/herself. I especially love how Osho explains different traditions and gives an open feeling about all, not making anything "right" or "wrong". His down to earth way of speaking takes the mental confusion away and leaves the reader understanding without becoming fixed or ridgid in ideas about the chakras. Beyond the information about chakras presented in the book, the emphasis is on awareness becoming bigger, which I feel was the whole point of exploration and discovery of chakras originally. Osho takes us back to the original purpose for the formation of the "map" of chakras.