The Book of Wisdom: Talks on Atisha's Seven Points of Mind Training"
THE BOOK of WISDOM, India's gift to the World. India has given great gifts to the world. Atisha is one of those gifts," says Osho, as he gives a guide to the simple instructions for awareness that this eleventh-century Indian mystic took into Tibetan Buddhism. Interpreting Atisha's Seven Points of Mind Trainingfor a contemporary audience, Osho calls it "a manual for inner transformation…a book that can help you grow into wisdom." These talks, together with Osho's responses to questions, are a journey into the world of an extraordinary Buddhist master, and a practical guide to meditation as a modern lifestyle.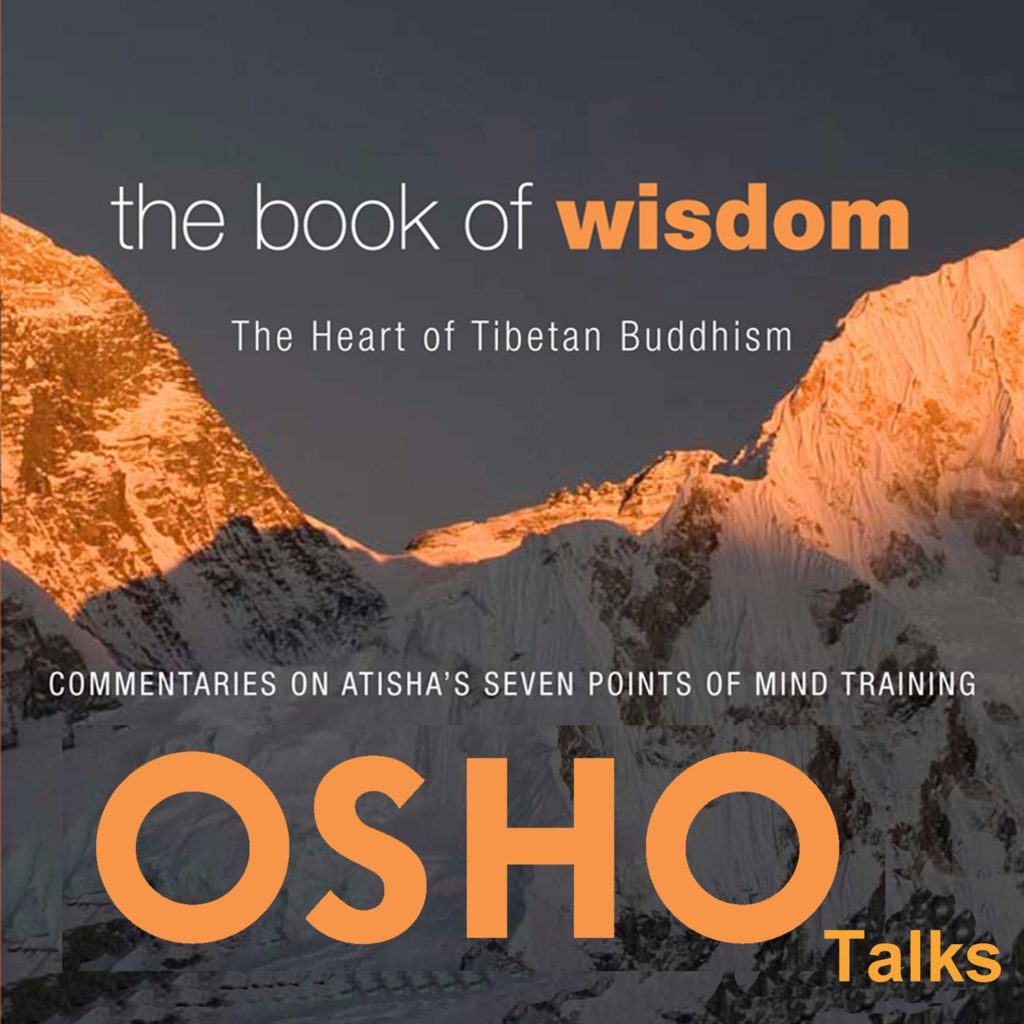 The complete series of talks that Osho gave on the Indian mystic Atisha are combined for the first time in a handsome new hard-back edition. Atisha's fundamental teaching is outlined in "the Seven Points of Mind Training" he devised and which Osho describes as being of inestimable value. He suggests that the seeker "meditate on Atisha, listen to his advice. This is not a philosophy, it is a manual to discipline yourself, it is a manual for inner transformation. It is a book that can help you grow into wisdom." An extraordinary journey into the world of an incredible early Buddhist mystic. "He is the rarest and most talented religionist to appear this century."
Atisha's seven points of Mind training
The Book of Wisdom is in telkens andere in een werkelijk schitterende uitgaven opnieuw verschenen. Osho becomme
ntarieert Atisha die als grote bijdrage aan de spirituele ontwikkeling van de mensheid de zeven punten van mind training heeft gegeven.
Het inademen van de zorgen en ellende van de wereld en deze laten transformeren in je hart, is het zesde punt van deze mind training. Osho zet deze methode uiteen. Het is een methode van ademen. Bij de inademing ga je de zorgen en de ellende van de wereld in je opnemen. Deze negativiteit kun je transformeren in je hart. Bij de uitademing komt er dan liefde naar buiten.
Het hart, zo geeft Osho aan, met daaraan gekoppeld het hart chakra is in het midden van de mens gelegen. Het is daarom bij uitstek de plek van transformatie.
Er is voor dit transformatieproces een CD met speciale muziek beschikbaar die Atisha's hart meditatie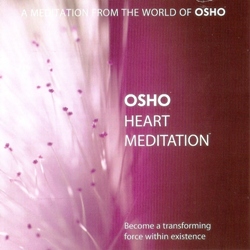 begeleidt en support geeft, getiteld: Osho Heart Meditation.
Het is prachtige subtiele muziek die je op zachte wijze door deze intense meditatie leidt. Deze hartmeditatie met het transformatieproces waarbij je in je hart de narigheid van de wereld omzet in liefde kennen we ook van kaart 38 van de Osho Transformation Tarot, getiteld 'Transformatie', zie illustratie beneden.
Je Innerlijke Kern is Zuiver
Een interessant aspect dat hierbij aansluit, is de volgende passage uit The Book of Wisdom. De transformatie die in het hart plaatsvindt kan gebeuren omdat je diep van binnen zuiver bent. Osho zegt hierover in The Book of Wisdom:
'Je innerlijke kern is altijd puur geweest; puurheid is een vaststaand innerlijk kenmerk van je, zij kan niet van je weggenomen worden. Je maagdelijkheid is eeuwig; die kun je niet verliezen, er is geen manier om haar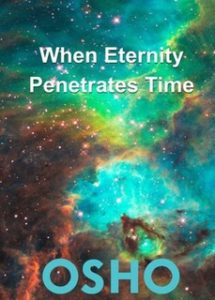 te verliezen. Je kunt haar alleen vergeten of je haar herinneren. Als je haar vergeet, leef je in verwarring; als je je haar herinnert, is alles duidelijk. Opnieuw wil ik niet zeggen 'zeker' maar alleen 'duidelijk'. Alles is transparant. Die transparantie is vrijheid; die transparantie is wijsheid. Die transparantie is je geboorterecht; als je dat niet claimt, is er niemand anders verantwoordelijk voor dan jij. Claim het, het is van jou. Het is er gewoon voor jou om op te vragen.'
Het boek The Book of Wisdom is verkrijgbaar in de Boekhandel
Review van The Book of Wisdom
Dit boek is voor mij een zeer goede impressie van wat je in het Osho Meditation Resort (OMR) in Poona kunt ervaren. En dit geldt zowel voor de uiterlijke vormgeving van het boek als voor de innerlijke boodschap die erin besloten ligt.
Het is een nieuwe herdruk en deze is nu geheel in Pune-stijl. Voorop het boek is de verfijnde boeddha te vinden, die achter Meera gate staat, een van de toegangspoorten tot het OMR.
Speels ligt daaronder, op de cover, een kenmerkende oranje bloem die daar achteloos is neergedaald. Zoveel
schitterende bloemen in de prachtigste kleuren kent India en de bloemblaadjes regenen zomaar op je neer. De India-ers zelf kijken daar nog nauwelijks naar, maar voor ons is het een verrukking, net als de heerlijke geuren van de bloemen.
En dan is er de verstilde foto van Osho die deze cover tot een ware Poona-omslag maken.
Inhoudelijk gaat het boek over de meester Atisha en met name over de zeven punten van zijn mindtraining. Osho spreekt over Atisha als over een zeer bijzondere meester. Atisha wordt wel 'driewerf groots'genoemd. Hij werd in India geboren, maar deed zijn werk vooral in Tibet en hij veranderde de kwaliteit van het Tibetaanse bewustzijn totaal.
'Zoals India zoveel op spiritueel gebied aan de hele wereld heeft geven', zegt Osho, 'was de meester Atisha het geschenk van India aan Tibet.'
En Osho geeft ons vervolgens als geschenk om Atisha toegankelijk voor ons te maken.
Want wie van ons zou er toe komen om de wijsheid van Atisha zelf te exploreren? En daarom heb ik ook op de eerste dag dat ik in het OMR in Poona aan kwam, dit boek vol dankbaarheid aangeschaft. Want, wat ligt er een schat aan wijsheid in je handen voor dat luttele aantal rupees en ook in euro's is het lijvige boek zeer betaalbaar! Er wordt alleen de kostprijs voor gevraagd, precies zoals Osho dat wilde.
Atisha driewerf groots
Waarom wordt Atisha 'driewerf groots'genoemd? Omdat zijn wijsheid uiteindelijk drie dimensies kende: totale leegte, compassie (medegevoel) en het in de wereld brengen van deze compassie.
En om tot een dergelijk groots meester uit te groeien, is Atisha discipel geweest van drie verschillende meesters. Het is bijna onvoorstelbaar! Maar in the Book of Wisdom staat beschreven, hoe dit gegaan is en het is
heel interessant en invoelbaar om te lezen.
Atisha heeft Tibet en daarmee de hele wereld een kleine verhandeling gegeven die bestaat uit zeven punten, genaamd: Zeven punten van mind training. En daarin staat, volgens Osho, de kern van religie weergegeven. Het zijn zaadjes die je door je meditatie kunt laten groeien.
Zeven Punten van Mind training
Deze zeven punten zijn de volgende, weergegeven in the Book of Wisdom:
1. Neem kennis van de voorwaarden.
De waarheid is overal. Zij omringt jou zoals de oceaan om een vis heen is. De mind vormt een hindernis; zij bestaat alleen maar uit dromen. Maar de mind zit om je heen als een vesting en daarom ontdek je de oceaan van waarheid niet. De no-mind is de deur naar de waarheid, naar zuiver bewustzijn.
2. Bekijk alles als een droom. Alles wat er zich buiten en ook binnen je afspeelt, bedenk dat het een droom is. Wat zal er gebeuren? Osho geeft het duidelijk aan: ook jijzelf bent dan een droom. Als
het object een droom is, dan moet het subject dit ook wel zijn. En, plotseling zie je dat het idee van het ego gaat afkalven. Als je deze meditatietechniek regelmatig doet, betekent dat absoluut het einde van het ego. Het object is niet belangrijk meer, het subject verliest zijn waarde en wat er over blijft is getuige zijn, een zuivere spiegel.
3. Onderzoek dit nieuw ontdekte, maar nog ongeboren bewustzijn. Ga er dieper in en schud je zelf wakker, tot zo groot mogelijke waakzaamheid. En je zult zien: dit is er altijd geweest, het is eeuwig bewustzijn. Als je dit ervaart, ga je inzien hoe vol je leven zit met belachelijke angst, begeerte en narigheid.
HET VERHAAL OVER DE 5 DWAZEN MET DE BOOT
4. Onmiddellijk volgend op punt drie is dit punt: klamp je zelfs aan deze methode voor awareness niet vast. Want dan kan het gebeuren dat de mind terug komt. Namelijk: als jij een meditatietechniek in bezit hebt, zal deze jou bezitten.
En dan volgt, om dit geven te verduidelijken, het mooie verhaal van Boeddha over de vijf dwazen die een boot op hun schouders droegen. Het sjouwen van die boot verpletterde hen bijna. Daarom vroegen de mensen: 'Waar zijn jullie mee bezig?' De vijf antwoordden: 'We kunnen deze boot niet los laten. Die heeft ons geholpen om naar de overkant te komen. Als wij aan de andere oever hadden moeten blijven, had dat onze dood kunnen zijn, want daar waren wilde beesten. We zijn die boot eeuwig dank verschuldigd en daarom dragen we hem uit pure dank op onze schouders.'
Dit is gewoon een spel van de mind; dus: laat die methode uiteindelijk gewoon los.
LAAT JE IN DE ESSENTIE WEGZINKEN
5. Laat je in de essentie weg zinken. Als je de methode los laat, raak je vanzelf dieper in je wezen verankerd. De mind houdt je juist van je wezen af, ze wil je bij de methode houden. Maar, als je je nergens meer aan vast klampt, kom je thuis, je bent bewust zonder dat je je daarvoor hoeft in te spannen. Je hoeft niets te doen. Neem alleen maar waar, wees er gewoon en geniet. Alleen dit moment bestaat. De sereniteit die er nu is, noemt Patanjali Samadhi, Boeddha noemt haar Sambodhi en Atisha noemt haar Bodhichitta
6. Nu je eenmaal leegte hebt ervaren, dat is wat er door de vorige vijf punten is gebeurd, ga dan nu over tot compassie. En de methode daarvoor is als volgt. Als je inademt, stel je dan voor dat je de ellende van alle mensen over de hele wereld in ademt. Absorbeer in je hart alle duisternis, alle negativiteit, de hele hel die er is. En als je uitademt, adem dan alle vreugde uit waarover je beschikt, al het geluk dat je hebt en alle zegeningen.
Adem alles uit, stort jezelf totaal uit in het bestaan. Dat is de methode voor compassie.
En je zult versteld staan: op het moment dat jij alle ellende inademt, verdwijnt die gewoon, want het hart transformeert deze energie onmiddellijk.
TRANSFORMATIE OF OMZETTING
Velen zullen deze transformatie methode herkennen uit een van de kaarten van de Osho Transformatie Tarot,
kaart nummer 38: omzetting
We zijn immers geneigd om ons verre te houden van ellende. Maar we zijn ons niet bewust van de geweldige transformerende kracht van het hart.
Deze kaart nodigt uit om op dit gebied te exploreren en te experimenteren
7. Leer dit toe te passen in alle mogelijke situaties in het leven. Atisha is, evenals Osho wars van escapisme.
Als je eenmaal voelt dat je het in huis hebt, begin dan te delen. Ervaar je dat je
compassie hebt, diep in jezelf, breng die dan op royale wijze in de wereld.
Dit waren de zeven punten van Atisha's mind training. Maar dit is nog maar het begin, hoewel het een zeer belangrijk begin is. Daarna gaat Osho nog bladzijden lang door met Atisha voor ons te ontvouwen.
En tussendoor staan er hoofdstukken met vragen van sannyasins.
Interessant is bijvoorbeeld de volgende vraag: 'Beloved Osho, can you explain us the difference between emptying oneself and effacing oneself?'
HUMOR in het BOEK
En gelukkig is het boek The Book of Wisdom ook weer plezierig voorzien van humor. De zoon van Mulla Nasroeddin ging trouwen. Hij nam zijn vrouw mee naar huis, waar al zijn vrienden en familie op hem wachtten; het hele huis was vol. Hij moest even weg om iets te halen en toen hij terug kwam, stond hij echt versteld: zijn vader was bezig om zijn nieuwe vrouw uitvoerig te kussen en te omhelzen. Dit ging te ver! Dat kon gewoon niet. Hij was erg boos en teleurgesteld. 'Waar ben je mee bezig?'
Zijn vader zei: 'En wat heb jij je leven lang gedaan? Je hebt mijn vrouw gekust en aangehaald en ik heb er nooit iets van gezegd.'
Nu ben ik weer terug uit Poona. Ik voel me vervuld en veel is me duidelijk geworden.
Het is waar, heb ik ervaren, dat 'jezelf ontmoet' in Osho's garden. Alles is zo intens daar, ontmoetingen zijn indringend en blijven je lang bij. Ik voel een oceaan aan rust en ontspanning, diep in mij. Thank you, Osho!
Volgend jaar weer? 'Come back soon!' hoor ik Amit, de jongste broer van Osho, zeggen van wie ik enkele geweldige core integration sessies kreeg. Wie weet?
Nu weet ik het nog niet, maar dat ga ik, door het jaar heen, wel ontdekken.
Het is een lang review geworden, want ik wilde dit nieuwe prachtige boek, The Book of Wisdom, absoluut recht doen.
Laat deze nieuwe impuls, rechtstreeks van de bron, je niet ontgaan. 'The Book of Wisdom' 
Impression of the Book of WISDOM
"The real freedom starts only when you are free for. You can sing a song and you can dance a dance and you can celebrate and you can start overflowing. That's what compassion is.
"Man lives in passion. When the mind disappears, passion is transformed into compassion. Passion means you are a beggar with a begging-bowl; you are asking and asking for more and more from everybody; you are exploiting others. Your relationships are nothing but exploitations – cunning devices to possess the other, very clever strategies to dominate. When you are living in the mind, in passion, your whole life is power politics. Even your love, even your social service, even your humanitarian works, are nothing but power politics. Deep down, there is a desire to be powerful over others.
Passion can become Compassion
"The same energy, when the mind is dropped, becomes compassion. And it takes a totally new turn. It is no longer begging; you become an emperor, you start giving. Now you have something – you had it always, but because of the mind, you were not aware of it. The mind was functioning like darkness around you, and you were unaware of the light within. The mind was creating an illusion of being a beggar, while all the time you had been an emperor. The mind was creating a dream; in reality you never needed anything. All had already been given. All that you need, all that you can need, is already the case.
God is Within You
"God is within you, but because of the mind – mind means dreaming, desiring – you never look within, you go on rushing outwards. You keep yourself in the background, your eyes are turned towards the outside, they have become focused there. That's what the mind is all about: focusing the eyes on the outside.
"And one has to learn how to unfocus them from there – how to make them loose, less rigid, more liquid, so that they can turn inwards. Once you have seen who you are, the beggar disappears. In fact it had never existed; it was just a dream, an idea.
"The mind is creating all your misery. With the mind gone, misery is gone, and suddenly you are full of energy. And the energy needs expression, sharing; it wants to become a song, a dance, a celebration. That is compassion: you start sharing. "